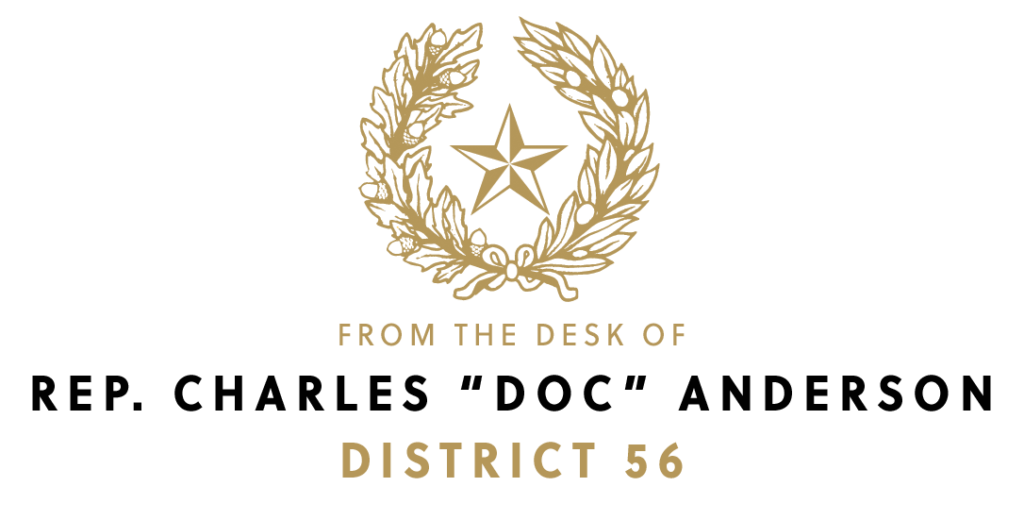 Howdy Friends!
      It has been one of the highest honors in my life to represent the interests and the values of the hardworking Texans who live, work, and raise their families in McLennan County.
      I have worked hard in the legislature to maintain our areas' unique quality of life, to improve mobility, strengthen our economy and create more opportunities for new and better paying jobs, bring more local control to our schools while empowering parents, teachers, and administrators to do what's best for our state's most precious resource–our children, to defend the sanctity of innocent human life, to protect our second amendment rights, and to preserve the traditional values of faith, family, and freedom that have made Texas and our nation strong.
      While we accomplished many important things during the most recent session of the Texas Legislature, there was critical legislation that failed to pass. I am asking for your support to continue the job.
      As always, representing your voice, in the hallowed halls of our Capitol, is an extremely high honor for me. The only thing better is to be back home in the absolute Heart of Texas!
GOD BLESS TEXAS!